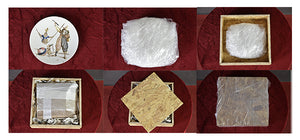 YOU'RE SAFE
Your order is treated in detail throughout the packaging and shipping process.
Each article is sent to custom wooden coffers
Reception in 24/48h
Shipment
Each online work and article is packed with the utmost attention and professionalism, sealed inside wooden-built-built cases - and accompanied by a certificate of authenticity and photographic guarantee.
Beyond the express delivery by courier we also make:
ONRome-Florence-Bologna-Parma-Genoaand other cities
Home delivery Previous agreement with our offices and subject to availability.


National and international shipping
We carry out weekly shipments through trusted couriers and also monthly deliver in Italy and out
The courier will be able to collect cash only.
In the case, on the other hand, delivery at home by the Vassallo Antiques is granted, the appointment can be taken by telephone at the time of the start of the object, and will be granted day and date of it. Once the payment will be received, the shipment will be carried out with delivery front.
INTERNATIONAL SHIPMENTS
Maximum care and attention even in longer distances.
Shipments to the USA, Europe and Asia.